Places, Spaces, Sites: Mapping Critical Intersections in Digital Humanities
6th Annual University of Kansas Digital Humanities Forum
29-30 September 2016
Lawrence, Kansas
Notions of place, space, and site are theorized and put into practice in distinct ways across various academic fields. Spatial technologies and location services and tools, along with the rise of geohumanities work, are bringing the tensions among ideas of place, space, and site to the surface. Moreover, a turn towards internationalization and the global has been taking place in Digital Humanities scholarship and practice, further complicating our notions of space and place. Digital Humanities has the capacity to bring these tensions together in both conflicting and harmonious ways. The 2016 DH Forum seeks to explore the intersections, mutual critiques and/or coincidences among fields, and their practices and conceptual tenets.
Place in Digital Humanities has largely been explored in terms of its relevance or pertinence in departments, on campuses, in classrooms, in libraries, etc. In a global perspective, places can be viewed as sites of distinct academic practice (DH and otherwise), influenced by geopolitical, linguistic and social asymmetries, colonial histories, and neocolonial exploitation. The web, virtual spaces of collaboration, and online communities are reinventing and complicating our understanding of space and our place in the world. Furthermore, various notions surrounding the ideas of place, space, and site are at the center of the geo-spatial turn seen in many areas of Digital Humanities.
Still, what place, space, and site are remains subject to deeper reflection and articulation, even more so as their traditional definitions intersect with the digital. What are the implications of digital media and forms of data collection and encoding place/space/site? What are the challenges posed by historical notions of place/space/site to current thinking and technologies? Places/spaces/sites have overlapping physical, symbolic, affective, cultural, political, or metaphorical dimensions--how do spatial technologies help or hinder how we interrogate and represent them? What is the role of networked technologies to delineate, imagine, and create places/spaces? How does place determine our place in the world? What is the impact of race, gender and gender expression, age, able bodiedness and disability, language, ethnicity, and geopolitics on ideas of place/space/site? Does a place/site exist in a world we perceive to be in constant movement? How do notions of the local and the global complicate our thinking about place/space/site?
We welcome proposals on projects, research results, or critical/theoretical approaches that address such questions. Topics may include (but are not limited to) the following:
Locative and spatial narratives
Location aware technologies
Migration and refugee digital studies
Border digital studies
Local/global uses of digital media
DH infrastructure and practice in global/local contexts
Commemorative sites, collective memory and the digital humanities
Online communities
Placemaking
Community building
Digital archaeology
Methodologies for analysing unstructured data in a spatial context
Virtual worlds
Recreations of historical and fictional places/spaces
Indigenous, queer, and/or feminist mapping strategies or projects
GIS and historical GIS applications in the humanities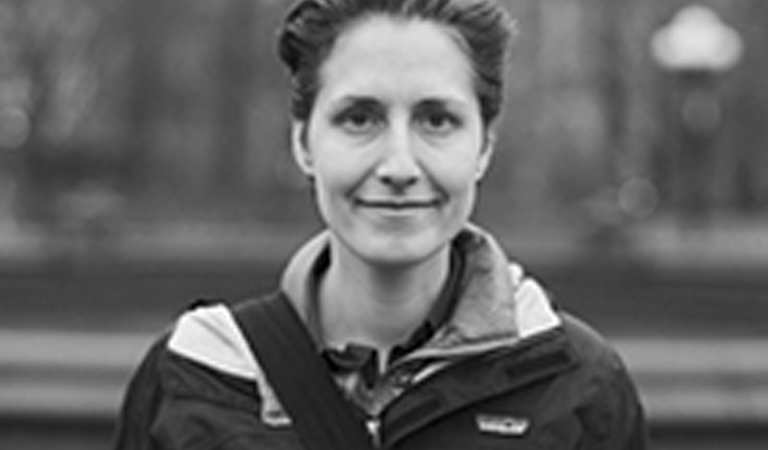 Nicole Starosielski
Assistant Professor of Media, Culture, and Communication​, NYU Steinhardt School of Culture, Education, and Human Development

Nicole Starosielski's research focuses on the global distribution of digital media, and the relationship between technology, society, and the aquatic environment. Her book, The Undersea Network, examines the cultural and environmental dimensions of transoceanic cable systems, beginning with the telegraph cables that formed the first global communications network and extending to the fiber-optic infrastructure that carries almost international Internet traffic. Starosielski has published essays on how Fiji's video stores serve as a nexus of digital media access (Media Fields Journal), on Guam's critical role in transpacific digital exchange (Amerasia), on the cultural imbrications of cable systems in Hawaii and California (Journal of Visual Culture), and photo essays on undersea cables (Octopus and Media-N). Before coming to NYU, she taught at Miami University of Ohio. She received her Ph.D. from UC-Santa Barbara.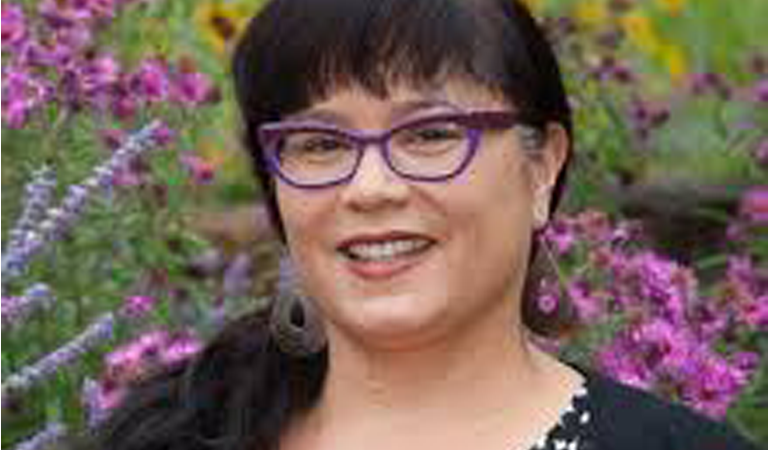 Maylei Blackwell
Associate Professor, César E. Chávez Department of Chicana/o Studies and Women's Studies Department​, UCLA

Professor Maylei Blackwell is an interdisciplinary scholar activist, oral historian, and author of ¡Chicana Power! Contested Histories of Feminism in the Chicano Movement, published with University of Texas Press. She is an Associate Professor in the César E. Chávez Department of Chicana/o Studies and Women's Studies Department, and affiliated faculty in the American Indian Studies and Lesbian, Gay, Bisexual, and Transgender Studies. Her research has two distinct, but interrelated trajectories that broadly analyze how women's social movements in the U.S. and Mexico are shaped by questions of difference ­ factors such as race, indigeneity, class, sexuality or citizenship status ­ and how these differences impact the possibilities and challenges of transnational organizing. Through collaborative and community-based research, Professor Blackwell has excavated genealogies of women of color feminism in the U.S. and accompanied indigenous women organizers in Mexico as well as feminist movements and sexual rights activists throughout Latin American. Her most recent research with farm worker women and indigenous migrants seeks to better understand new forms of grassroots transnationalism.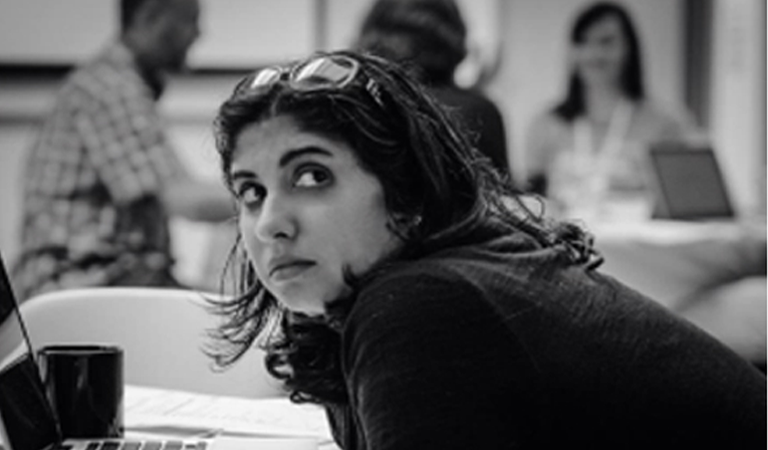 Roopika Risam
Assistant Professor of English and Secondary English Education, Salem State University​

Roopika Risam joined the Salem State University faculty in 2013. She serves as Assistant Professor of English, Coordinator of the Secondary Education English Undergraduate Program, and Coordinator of the Digital Studies Graduate Certificate Program. She is finishing a monograph on the intersections of postcolonial studies and digital humanities, which is under contract with Northwestern University Press. Her other major project examines postcolonial and global themes in W.E.B. Du Bois's writing. Additionally, she is the co-founder of Postcolonial Digital Humanities, a movement and emerging academic subfield within digital humanities that foregrounds global explorations of race, class, gender, sexuality, and disability within cultures of technology. She is a frequent speaker on issues of race, difference, and the digital; globalization and technology; pedagogy and technology; and social media and public scholarship.
Instructor: Jamene Brooks-Kieffer, University of Kansas
Frustration with file management saps your time and energy. Searching for the bits and pieces of material that inform your work distracts you from the work itself – thinking, writing, creating. No one solution exists to magically transform either your files or your habits. Rather, a regular practice of systematic file management implemented over time decreases stress and cognitive load, allowing you to focus on your work. Systematic file management techniques are easy to learn and apply but require discipline to maintain over the life of a project or a career. Similarly, yoga poses and sequences can be straightforward to learn yet require regular practice, and the discipline to engage in such a practice, in order to be truly transformational.
Come to this workshop to:
Bust the myth of the File Management Unicorn
Learn practical techniques for file management
Practice these techniques on your own files in a devoted time and space
Pause for periodic yoga interludes throughout the workshop, led by a trained instructor
Requirements/Prerequisites: Bring your current project and your laptop
No yoga experience necessary
No mat required
Wear loose, comfortable clothes
Instructor: Jeff Rydberg-Cox, University of Missouri-Kansas City
Learn how to search for, display, style and publish XML documents, whether a corpus or a single document. Sample documents will be provided, and/or bring your own XML documents.
Instructors: Rhonda Houser, University of Kansas
This session is about building stories around maps in a digital context. Participants will create online exhibits anchored by a map using Omeka software with the Neatline tool (neatline.org). This tool is useful for integrating small collections of data and maps with pictures, text, and more. A timeline component allows features to be displayed within a historical framework. The training will be hands-on and computers provided (bring your own if you like). We will provide sample files, but participants may also bring files related to projects or research. No prior experience needed.
Instructors: Martha Baldwin and Laura Mielke, University of Kansas
Through hands-on activities and with reference to concrete examples, this workshop will cover the ins and outs of preparing digital editions of literary texts and historical documents. In particular, the participants will be introduced to best practices for transcription of archival sources; encoding in XML that complies with TEI guidelines; annotating a document; and avenues for on-line publication. Leaders will touch on the use of digital tools such as the Oxygen XML editor and Juxta Collation software in the process of creating a digital edition. Participants need not have a specific project in mind to participate (though they certainly may), and no previous experience with editing required.
Instructor: Pam Lach, San Diego State University
This workshop will offer a primer on data for humanists, including an introduction to data types and databases, and how to think about humanistic scholarship in data terms. Participants will explore what it means to undertake data-driven digital humanities projects and will experiment with approaches to translating and transforming traditional objects of humanistic inquiry into data. No previous experience with digital humanities or relational databases is required. Participants should bring a laptop or tablet and are encouraged to bring a dataset (analog or digital) to work with.
Instructor: Germaine Halegoua, University of Kansas
User-generated content on social media platforms such as Twitter, Facebook, Instagram, YouTube, Wikipedia, etc. are increasingly utilized for research and analysis of social, cultural, and political issues in the digital humanities and beyond. There are currently several easy-to-use programs and tools developed to help researchers collect and analyze these social media traces. However, there are also complex methodological and ethical issues researchers should be aware of when conceiving projects and working with social media data. This workshop will provide participants with a guided opportunity to use some free, "off the shelf" social media analysis tools as well as time to discuss ethics, methods, observations, and what social media data can tell us (and not tell us) about place.
The first hour will be devoted to using tools like Netvizz and Gephi (that don't require any coding skills) in order to compile social media data and visualizations that can be analyzed and discussed. Participants should come prepared with a topic, question, place, or site they're interested in investigating through social media data.
The remainder of the workshop will focus on a discussion of preliminary findings from the one-hour data collection exercise as related to larger theoretical and methodological questions and concerns around social media and place.
Researchers from all disciplines are encouraged to attend.
Instructor: Élika Ortega, Northeastern University
Writing and formatting documents is, perhaps, one of the most recurrent activities of academic work. Most times, however, this work relies on the use of proprietary tools that impose Terms and Use Agreements, constant updating cycles, and corporate information organization models. Markdown is a styling plain text syntax. Rather than just styling, markdown adds "meaning" to a document that can be read by other platforms and converted to a variety of file formats like html, pdf, LaTex, etc. Stored as plain text, markdown files are long lasting and require no updating or migrating from one software version to another. Markdown is quickly becoming the basis of static and other web platforms.
 
In this two-hour workshop, participants will learn the basics of the markdown syntax, produce their own documents, and learn how to convert them to other formats for publication, sharing, and preservation.
Organizing Committee
Tami Albin, KU Libraries
Sherri Brown, KU Libraries
Arienne Dwyer, Department of Anthropology
Stephanie Gamble, KU Libraries
Pam LeRow, IDRH, CLAS
Sofia Leung, KU Libraries
Pam Lach, KU Libraries
Élika Ortega, IDRH, KU Libraries
Brian Rosenblum, KU Libraries
Phil Stinson, Department of Classics
Karna Younger, KU Libraries