Digital Humanities Fellows
Thinking and Building Together
The Digital Humanities Fellows are a cohort of faculty members, staff, and students from across the university committed to thinking and working together for an academic year. Joining with the IDRH Digital Storytelling Colloquium, the Fellows cohort is designed to form the foundation of an ongoing, institution-wide conversation about issues in the public and digital humanities. Fellows will workshop projects, attend events, and be granted unique access to networking opportunities and training in DH methods and tools.   
2022-2023 Fellows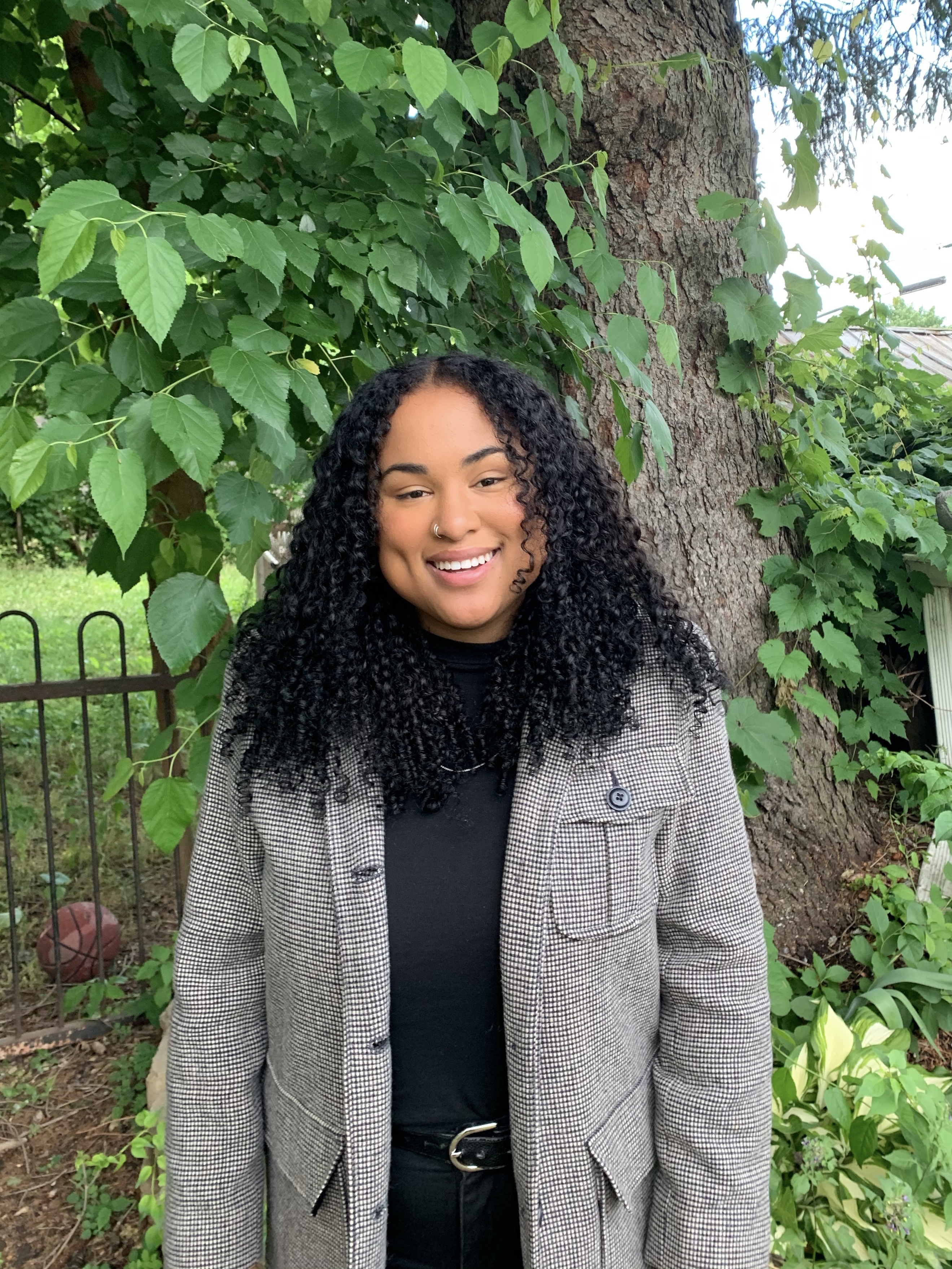 Ben Allen
Psychology
Ben Allen, PhD, is an assistant professor in the Psychology department. In his project, he will use text analysis methods to extract novel insights from scientific literature. He focused the project on scholarly journal articles that use a socio-ecological model for human health. The socio-ecological model is an approach to studying human health that emphasizes the interplay between aspects of human society and culture that put people at risk for, or protect them from, health problems. The proposed project entails developing a corpus of peer-reviewed journal articles that use the socio-ecological model and applying various algorithms, such as topic modeling and citation network analysis, that show information contained within and between the journal articles. Such a digital approach will complement analog methods by adding a needed level of automation to increase the scale at which we can distill scientific literature and knowledge. The results from this project will help discern underlying topics and relationships between concepts used in research employing a socio-ecological model and find how these patterns have changed across time. The extracted information will help to develop new hypotheses of the interplay between aspects of human society and culture that impact human health.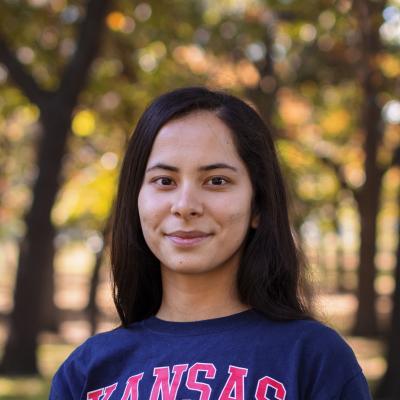 Aylar Atadurdyyeva
Global and International Studies, Microbiology, Political Science, and Slavic Studies
Aylar Atadurdyyeva is an undergraduate student majoring in Global and International Studies, Microbiology, Political Science, and Slavic Studies. Using GIS and mapping tools, she would like to explore the stories of refugees in Germany. Her project aims to better understand who the creators of immigrant media in Germany are, where they come from, and where the stories they are sharing take place. Aylar also plans to create a digital project that may capture different waves of immigration to Germany that would highlight immigrant experiences. Aylar hopes that utilizing digital humanities tools would help the general audience to engage with scholarly research, as well as provide an interactive way to engage with stories of immigrants in Germany. She also hopes the project would elevate the voices of marginalized communities.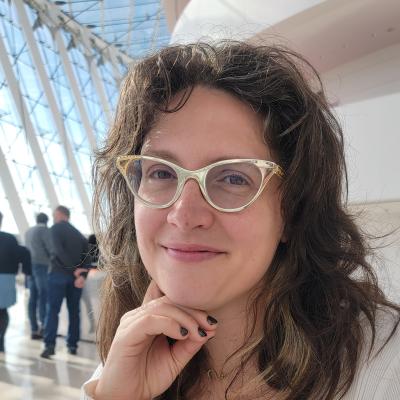 Samantha Bishop Simmons
KU Libraries
Samantha Bishop Simmons, MA, MLS, is the Humanities Librarian at the University of Kansas. In this fellowship year, Samantha will work to create a comprehensive, open source, and responsive point of access to a variety of zines, with an emphasis on curating local pieces that are complementary to what the Wilcox Collection has to offer. She hopes to work with interested faculty, staff, students and other community partners to amass and create teaching materials for classroom use. She will also work to develop how-to guides for creating zines across multiple disciplines, using the ACRL framework to empower students as creators of knowledge, and offering technical support/documentation. This material will be shared widely using appropriate Creative Commons licenses as a constantly-growing open educational resource (OER).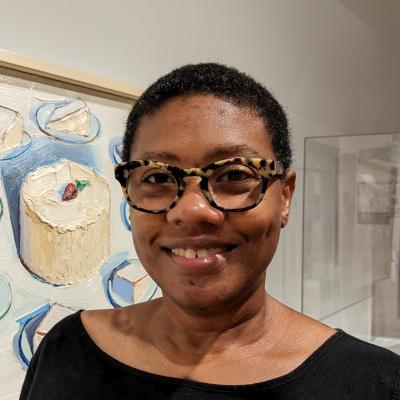 Allison Charba
Museum Studies
Allisson Charba is an MA Student in Museum Studies. Allison's project will be a case study of the application of a mapping software platform—ArcGIS StoryMaps—to an urgent concern in the field of museum studies: the provenance of objects. With origins in 19th century colonialism, the museum is grappling afresh with these roots. Although there are national and international laws designed to thwart bad actors in the artifact trade, the troubled histories of acquisition remain. How can we become more publicly accountable about where we get collections? Her project proposes leveraging digital technology to allow adult patrons to go "behind the label" in an art museum. Based in the psychological theory of well-being using object-based learning, it is hoped the resulting tool can be used by the Spencer Museum of Art in its continuing efforts at professional transparency and power sharing. StoryMaps is a powerful and accessible tool which can be used to address this need in a way which honors the valuable real estate of exhibition walls while empowering the knowledge pursuits of patrons. It is Allison's hope that this project will serve as a solid basis for further research into leveraging geospatial concepts in American art museum stewardship.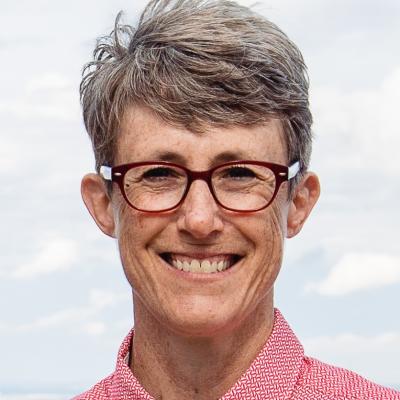 Jana Hunter
Accessible Teaching, Learning, and Assessment Systems (ATLAS)
Jana Hunter is an MA student in English at K-State and a Research Project Manager at ATLAS (Accessible Teaching, Learning, and Assessment Systems), a research center within KU's Achievement and Assessment Institute. The West Texas native and product of conservative Christianity eventually met a quietly radical pastor in Lubbock who helped her come to terms with her sexuality. Throughout his life, Ted Dotts (1934-2015) created real change for marginalized groups such as migrant workers, female ministers, people of color, poor people, and people in the LGBTQ community. Jana is creating a website that will make Ted's content widely accessible—to honor his legacy, to preserve his wisdom, and to share an example of living one's values through a lens of love rather than of judgment. In addition to archiving hundreds of sermons, columns, seminary assignments, and personal journal entries, the site will feature a timeline synthesizing themes of Ted's content with significant events in his life and at the local, state, and national levels, as well as search functionality to enable others to study and research. Two key ethical concepts driving the design and implementation of the project are minimal computing and accessibility, both of which Ted would appreciate.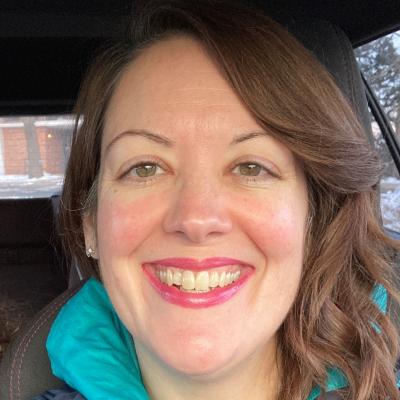 Sheyda Jahanbani
History
Sheyda F. A. Jahanbani, PhD, is an associate professor in the history department. The term "global citizen" is commonplace in our time, but, in the middle of the twentieth century, it was just entering the lexicon as a generation of men and women who had felt the ravages of world war—and who were fearful of another, far deadlier one—sought to build a new basis for international community and humanitarian exchange. This project aims to excavate this lost moment in time, historicizing the conception of "global citizenship," charting its relationship to earlier intellectual traditions of cosmopolitanism and internationalism, and reconstructing the vast and diverse network of individuals who tried to live as "global citizens" in a world of nation-states. Focusing on the lived experiences of individuals who made careers out of flouting immigration laws, this digital project will map a network of midcentury global citizens and lay the foundation for a digital archive to collect their stories.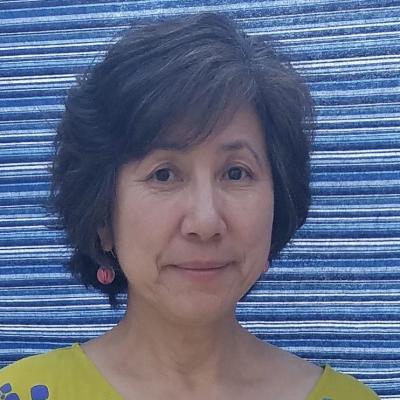 Ayako Mizumura
Center for East Asian studies
Ayako Mizumura, PhD, is an academic program director at the Center for East Asian Studies. Her long-term oral history project Voices of Japanese "War Brides": Transpacific Journeys to Kansas focuses on life histories of Japanese women, the so-called "war brides" who moved to the US, particularly to the Heartland. It is estimated that over 50,000 Japanese women married American servicemen in post-World War II Japan and migrated to the US to start new lives. These women represent "pioneers" of early female Asian migration to the US who contributed to Kansas's growing racial, ethnic, and cultural diversity. Few know that Japanese war brides are part of Kansas's migrant history and that they have been living in Kansas for more than half a century. As a Digital Humanities fellow, Ayako plans to document and archive migration history of Japanese war brides by creating an interactive digital storytelling exhibition website. Her goal is to make these women's stories and experiences visible and accessible to the public by disseminating their stories widely. She wants to show that these women exist(ed) as wives/widows, mothers, and grandmothers who became deeply rooted in Kansas while maintaining strong cultural and national identities as Japanese women.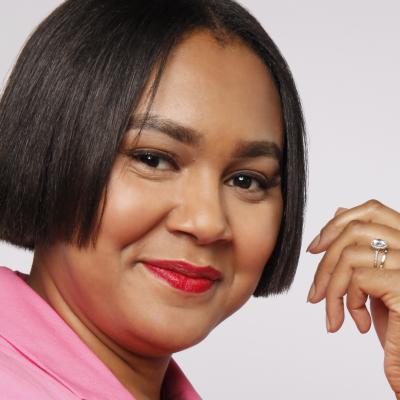 Shawna Shipley Gates
Women, Gender, and Sexuality Studies
Shawna Shipley-Gates is a doctoral candidate in Women, Gender, and Sexuality Studies. Her research merges the fields of digital humanities, Black feminism, and critical health psychology to examine Black women's digital erotic resistance and its impact on the sexual health behaviors of Black women. In response to the oppressively monolithic view of Black female eroticism in digital spaces, she plans to curate a digital storytelling project to produce alternative erotic narratives that present Black women as diverse, provocative, and healthy subjects. Shipley-Gates envisions this project will celebrate the erotic lives of Black women by exploring the history of sexual oppressions (such as slavery, toxic masculinity, and controlling images), erotic resistance before digital media (such as by Blues/Jazz/Funk musicians, Combahee River Collective, and Marsha P. Johnson), digital erotic resistance (such as by hip-hop artists, sex work advocates, and social media influencers), and its impact on their sexual health behaviors (such as engaging in HIV/STD testing, contraceptives, and assertive communication with sexual partners).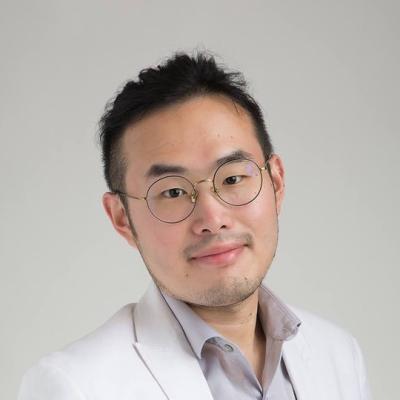 Yidong Wang
Hall Center for the Humanities
Yidong (Steven) Wang, PhD, is a postdoctoral researcher at the Hall Center for the Humanities. His work in digital humanities examines the capacity of digital mediations to reproduce or transform social relationships and power structures. Combining cultural studies, queer theory, and science and technology studies, his current research is built upon ethnographic fieldwork, interviews, and advocacy with LGBTQ communities. His doctoral dissertation mapped out the ecology of digital communication among LGBTQ communities in Beijing, China, and Madison, Wisconsin. The project he works on under the scope of the digital humanities fellowship is concerned with "queer healing." This project is rooted in LGBTQ communities' long history of innovatively using digital platforms to tell life stories that are otherwise silenced. Queer digital storytelling reimagines personal wellbeing as a communal, politicized site where contested discourses of healing emerge. By surveying how different communities reconcile queerness with healing, this project investigates queer healing as a resistance against the dominant interpretation of wellness within the parameters of neoliberal politics, corporate conglomeration, and heteronormative values.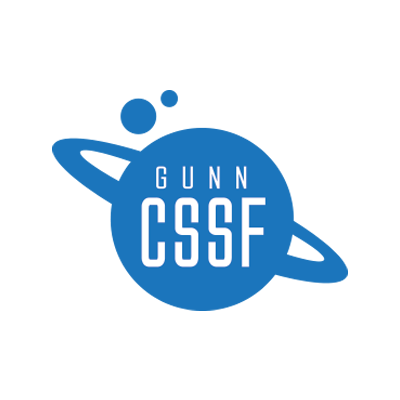 Gunn Center for the Study of Science Fiction
The J. Wayne and Elsie M. Gunn Center for the Study of Science Fiction (CSSF) was established in 1982 by KU professor and prolific science fiction writer James E. Gunn. A little-known fact about CSSF, despite its longstanding presence on KU's campus, is that it occupies a small physical space in Wescoe Hall—a location crammed with thousands of SF publications. Our proposed project aims to digitally document and publicize this amazing collection to a wide-ranging audience. The conventional story of who writes and appreciates science fiction largely overlooks women, people of color, and LGBTQ+ communities. CSSF hopes to rectify and expand the narrative by promoting international speculative literatures, and one of the primary ways we seek to generate alternative stories is by creating this digital database of works as diverse as 1950s issues of Analog Science Fiction and Fact magazine to novels by Samuel Delany, Octavia Butler, Ted Chiang, and Darcie Little Badger.

From the Department of English:
Giselle Liza Anatol, PhD
Madeleine Bonnallie, MA student
Anthony Dwayne Boynton, II, PhD student
Madeleine Bonnallie
Gunn Center for the Study of Science Fiction, English
Madeleine Bonnallie is an MA student in the Department of English. She will serve as the principal Digital Humanities Fellow representing the CSSF.
2022-2023 Fellows
Ben Allen (Psychology)
Aylar Atadurdyyeva (Global and International Studies, Microbiology, Political Science, and Slavic Studies)
Samantha Bishop Simmons (Libraries) 
Allison Charba (Museum Studies) 
Jana Hunter (ATLAS) 
Sheyda Jahanbani (History) 
Ayako Mizumura (East Asian Studies) 
Shawna Shipley Gates (Women, Gender, and Sexuality Studies) 
Yidong Wang (Hall Center for the Humanities) 
Giselle Liza Anatol & Madeleine Bonnallie (Gunn Center for the Study of Science Fiction) 
2021-2022 Fellows
Rebekah Aycock (American Studies)
Haley Bajorek (Museum Studies & African and African American Studies)
Jade Harrison (African American Literature)
Terry Koenig, PhD, LSCSW (School of Social Welfare)
Sandra Leon (Department of Spanish & Portuguese)
Brent Metz, PhD (Anthropology)
Lena Mose (American Studies; Women, Gender & Sexuality Studies)
Cameron Piercy, PhD (Communication Studies)
Silvia Sanchez (Cultural Anthropology)
Fernando Santos (Department of Spanish & Portuguese)
2020-2021 Fellows
L. Marie Avila, MLS (Libraries)
Ignacio Carvajal, PhD (Spanish & Portuguese)
Bobby Cervantes (American Studies)
Germaine Halegoua, PhD (Film & Media Studies)
Ayesha Hardison, PhD (English, Women, Gender & Sexuality Studies)
Shane Lynch (American Studies)
Joey Orr, PhD (Spencer Museum of Art)
Hyunjin Seo, PhD (School of Journalism & Mass Communications)
Erin Wolfe, MLS (Libraries)
James Yeku, PhD (African and African American Studies)