Digital Storytelling & The Humanities
7th Annual University of Kansas Digital Humanities Forum
28-29 September 2017
Lawrence, Kansas
This year's DH Forum will focus on the theory and practice of digital storytelling as it relates to humanities research, teaching and learning. In particular, we seek innovative approaches and examples of digital storytelling that address questions related to democratizing DH practices, communicating knowledge and research, and representing underrepresented languages, places and peoples. 
Storytelling is fundamental to human experience and used for creative expression, communication, and self-conception at the personal, community, and international levels. Narratives and stories represent how we understand the world and provide the matrix in which arguments cohere. Digital media hardware and software have expanded the forums and techniques available for the creation and reception of compelling narratives and have encouraged new literacies and approaches to narrative form and function.
Digital stories may engage audiences across various media in a multi-modal ways, encourage new forms of interaction with data and code, and take advantage of the interactive possibilities of the Web and mobile platforms. Some digital stories interweave the affordances of digital media with storytelling practices and poetics to produce co-created, algorithmic, location-based, and non-linear narratives. Other digital stories take advantage of the proliferation of digital networks to tell personal or untold stories or to communicate complex knowledge about human experiences in immediate and interactive ways.
We welcome proposals for:
paper/research presentations (approx. 20 minute presentations);
panel or discussion sessions (30-60 minutes, with multiple participants);
workshops on digital storytelling tools, platforms, methods and pedagogy (1 - 3 hour sessions);
creative works of digital storytelling that may be displayed as part of an exhibition session.
Topics may include (but are not limited to) the following:
The connection between digital storytelling, knowledge production, and humanities scholarship;
How can digital storytelling facilitate telling stories of underrepresented languages, places and people;
Innovative examples of Indigenous and minoritized stories, multilingual and non-English language stories, and local and regional histories;
Digital storytelling for public humanities and civic engagement;
Digital stories for scholarly communication and broader impact initiatives (including communicating your scholarship to wide audiences in new ways);
Digital storytelling within museums, cultural institutions, or exhibition spaces;
Ethics and best practices in digital storytelling;
Storytelling with open datasets;
Techniques, successes/failures, case studies and impact stories of digital storytelling;
Methods and genres, including oral histories, podcasting, locative media, multimedia & transmedia narratives, social media, video games, computational narratives, data visualization, electronic literature and others;
Maps as stories and/or mapping stories;
Tools and platforms for digital storytelling including innovations in virtual reality, augmented reality, 3D modeling, artificial intelligence, or other emerging technologies;
Innovations in expanded media, creative or artistic works.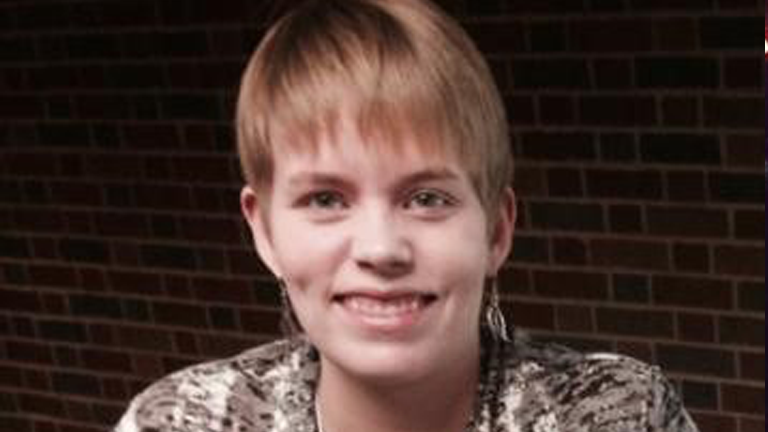 Anastasia Salter
Anastasia Salter is the author of Jane Jensen: Gabriel Knight, Adventure Games, Hidden Objects (Bloomsbury 2017) and What is Your Quest? From Adventure Games to Interactive Books (University of Iowa Press 2014), and co-author of Flash: Building the Interactive Web (MIT Press 2014). She is currently working on a study of representations of geek masculinity in media with Bridget Blodgett, forthcoming in 2017 (under contract with Palgrave Macmillan). Her interactive works include "Alice in Dataland 2.0" (Kairos 2015) and "Alt-Right: Ctrl+A; Del" (with Bridget Blodgett, Journal of Persona Studies 2017). She is a member of the Electronic Literature Organization Board of Directors and the Modern Language Association Committee on the Status of Women in the Profession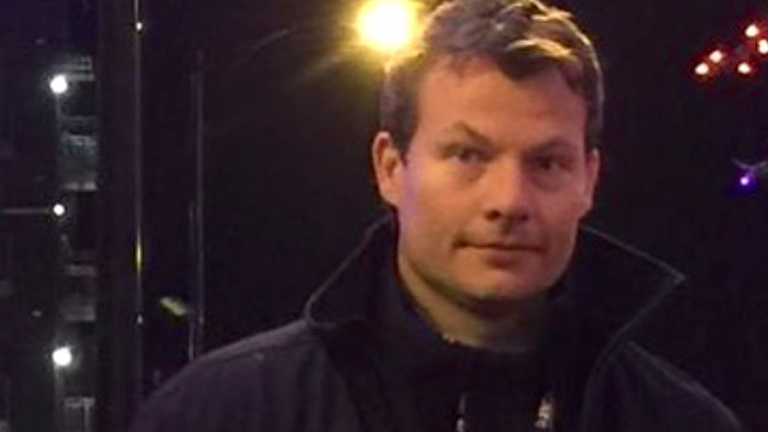 Joseph Erb
Joseph Erb teaches courses in digital storytelling and animation in the Digital Storytelling Program at the University of Missouri. He created the first computer animation in the Cherokee language and has taught animation across the Cherokee Nation. His projects incorporate Cherokee stories in the original language and bring them into new mediums. He has spent many years collaborating with technology companies, including Apple, Google, FaceBook and Microsoft, to incorporate Cherokee into digital devices.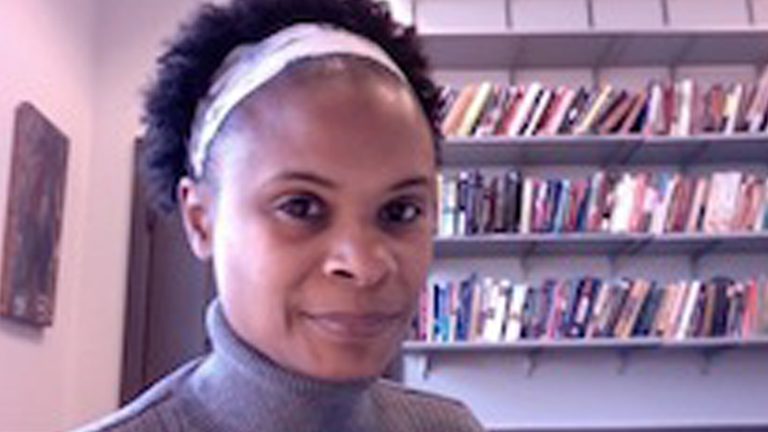 Kim Gallon
Kim Gallon is an assistant professor of history at Purdue University. Her research focuses on gender and sexuality in the early twentieth century Black Press. She is completing a manuscript on the politics of class, gender and sexuality in the Black Press between 1925 and 1940. Gallon is also the founder and director of the Black Press Research Collective and an ongoing visiting scholar at the Center for Africana Studies at Johns Hopkins University. She has been awarded an American Council of Learned Societies Digital Innovation Fellowship and grants from the National Endowment for the Humanities for her work on digitizing scholarship on the Black Press and black spatial humanities. She received her Ph.D. in History from the University of Pennsylvania. She also earned a M.S. in Library and information Science from Drexel University and a BA in English from Rutgers-Camden University.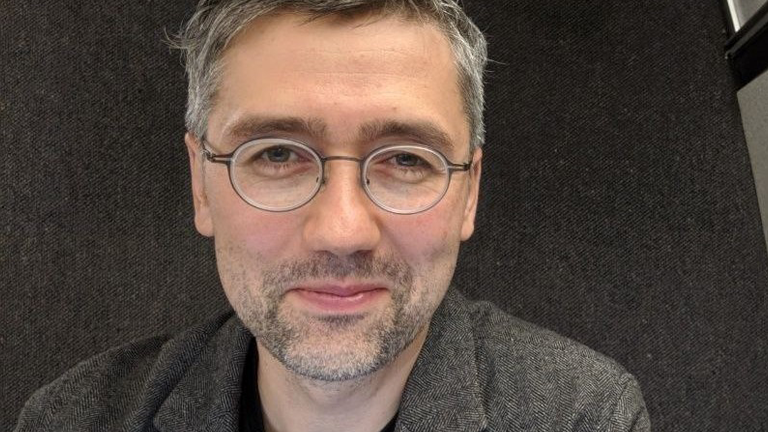 Dennis Tenen
Dennis Tenen is Assistant Professor of English and Comparative Literature at Columbia University, where he is a Co-Founder of Columbia's Group for Experimental Research Methods in the Humanities.
Instructor: Paul Thomas, University of Kansas Libraries
In this workshop, you will learn how to register as a Wikipedia editor, edit articles (e.g. add new information, citations, and images), and communicate with other Wikipedia editors, among other topics. We will also discuss Wikipedia's role as a reference and academic tool. Inspired by recent advances in the digital humanities, this workshop aims to provide individuals with the tools they need to add citations to some of their favorite or most-often used Wikipedia articles. The first 45 minutes of this workshop will be dedicated to an extensive, step-by-step treatment of the site, and the last 45 minutes will take on the form of a "supervised sandbox," in which novice editors can try their hand at making actual modifications to the site. This workshop is designed for novices, and no intricate knowledge of Wikipedia is required. With that said, more advanced editors are also welcome.
Instructor: Andy Stuhl, Performant Software Solutions
When presenting an archive on the web, many digital humanities projects benefit from the capacity of interactive elements to let viewers experience the data both as a searchable, browsable corpus and as an engaging narrative. Researchers have made particularly inventive use of web maps and timelines for this purpose. This workshop will offer an introduction to the latest version of Neatline, a plugin for Omeka created by the University of Virginia Scholars' Lab that displays items on a multi-layered map while interacting with a timeline component. Attendees may work with their own data set or use an example set that will be provided. Time allowing, the workshop will also include a demonstration of Itinerary, another geospatial presentation tool created at Hofstra University's Digital Research Center, and a group discussion of the design of such resources.
Instructor: Alexsandra Mitchell, The Schomburg Center for Research in Black Culture, New York Public Library, with Sherry Williams, Curator of Collections, Spencer Research Library
The Schomburg Center for Research in Black Culture at the New York Public Library presents "Everyday Archives," a series of workshops with the public where community members can process their personal and family papers, documents, manuscripts, and photographs. Have an old family album or photos that you would like to organize? Or an amazing story to tell about a family photo? With this workshop, participants will be able to share items related to the Black experience in Kansas, and digitize several items of their choice. Led by Schomburg Center Reference Librarian and Archivist, Alexsandra M. Mitchell, this will be a lively workshop related to Black culture in the Midwest, filled with storytelling, document scanning, and archival collection organizing!
Sherry Williams, Curator of Collections at KU's Spencer Research Library, will present an overview of KU's African American Experience Collections, including the  L. K. Hughes, African American Life in Wichita photography collection.
Attendees are encouraged to bring the following: (1) several family photos, documents, or other items of their choice to digitize; (2) their own storage device (USB, external hard drive, etc).
Instructor: Joshua Miner, University of Kansas Film & Media Studies Department
Among cross-platform game engines, Unity has distinguished itself as one built for use by developers of diverse skillsets, including those with little programming experience. Its design system operates on an intuitive narrative structure, helping artists manipulate the more complex script under the hood. From sprite animation to game mechanics, how do designers articulate narrative relationships between game actors and game spaces? In this workshop, participants will explore narrative game mechanics through basic game-building exercises in Unity. Participants should download the latest free version at unity3d.com.​
Instructor: Anastasia Salter, University of Central Florida
Twine 2.x is an open source platform popular with makers of games, hypertext novels, and other forms of interactive narratives. Using a graphical interface and a straightforward syntax, Twine is ideal for rapid prototyping and development for the web. Participants will create a simple interactive story using text, images, and choice-based dynamic elements. No prior experience in programming or web development is necessary. Participants should download the latest version of Twine 2 (Windows, OS X, or Linux) prior to attending the workshop.
Instructor: Dennis Tenen, Columbia University
In this Programming Historian tutorial participants will be introduced to the basics of word processing in plain text, including Markdown, Pandoc, and LaTeX. No prior experience is required. We will discuss the tools, methods, as well as the philosophy underlying sustainable authorship practice. Bring your laptop and the willingness to experiment. A limited number of MacBook Airs will be available for participants who do not have a laptop. Please look through the following instructions before the workshop:
We will be following the tutorial published in the Programming Historian. Read it in advance because we have a lot of ground to cover. You will need a laptop (tablets will not work for this excercise). I suggest you prepare your machines with the following three essential components.
1. Terminal emulator. For Mac and Linux users the terminal compes pre-packed with the operating system. You do not need to install anything. Windows 10 users should follow the Microsoft instructions to enable the Linux Subsystem. Older versions of Windows will need Babun. Chrome OS users will need to install Crouton, following the instructions github. In the worst case scenario (which is not that bad!) we will pair you up for buddy programming.
2. Plain text editor. I recommend Sublime or Atom on all platforms (unless you are ready to take the plunge with Vim or Emacs---not for the faint of heart).
3. Pandoc. Follow your system-specific installation instructions for Pandoc.
Posters
The Disability March
Talea Anderson, University of Washington
Nature on Display: A Digital Exploration of Lewis Lindsay Dyche's Panorama
Andi Back and Andrea Pitt, University of Kansas Libraries
The Emmett Till Memory Project
Dave Tell, University of Kansas Communication Studies
"Herman Melville's London Journa​l"
Andy Stuhl, Performant Software Solutions
Showcase of student work from the University of Missouri Digital Storytelling Program
Student Showcase
In order to encourage student participation in the Digital Humanities Forum and give more visibility to their work, IDRH recognizes high quality student presentations as part of our student showcase. Each student recognized in the Showcase receives a small monetary stipend. Awards are chosen by the quality of the submitted abstract, as determined by the DH Forum program committee.
We are pleased to announce the 2017 DH Forum Student Showcase winners. 
Community-wide Storytelling for Mobilization and Neighborhood Development
Matthew Kleinmann, University of Kansas School of Architecture
Transmission of Heritages, Faces, and Obsessions in Colonial/Decolonial Story - Telling
Clarisse Barbier (with Van Kelly), University of Kansas Department of French & Italian
Who/Where/When/Why/How Tells the Story - A Roundtable Discussion
Danyelle Greene (University of Kansas Film & Media Studies)
Adrienne Frank (University of Kansas Film & Media Studies)
An Sasala (University of Kansas Women, Gender & Sexuality Studies)
Organizing Committee
Callie Branstiter, KU Libraries
Sherri Brown, KU Libraries
Arienne Dwyer, Department of Anthropology
Clarisse Barbier, PhD candidate, Department of French & Italian
Jon Giullian, KU Libraries
Pam LeRow, IDRH, CLAS
Brian Rosenblum, KU Libraries
Marla Schleuder, KU Libraries
Greta Valentine, KU Libraries