HASTAC Scholars
Changing the way we teach + learn
The HASTAC Scholars fellowship program is an innovative student-driven community of graduate and undergraduate students. Each year, around 100 new Scholars are accepted into a new 2-year cohort of the program. Scholars come from dozens of disciplines and have been sponsored by over 200 colleges and universities—ranging from small liberal arts colleges to large Research 1 institutions. We are building a community of students working at the intersection of technology and the arts, humanities and sciences. As HASTAC Scholars, students write blog posts; interview leaders within the digital research and digital humanities fields; host online forums; organize events around the future of higher education; organize collaborative book reviews; and much more. Work at HASTAC centers around rethinking pedagogy, learning, research & academia for the digital age.
The IDRH supports students with an interest in digital humanities. Students can use the two year period to learn more about DH, develop a specific digital project, hone their technical skills, or pursue a project that intersects with their area of research and Digital Humanities. The IDRH welcomes applications from students who want to develop their own DH research, take up a project suggested on the HASTAC Scholars page, or work on an IDRH related project at KU. Selected Scholars will be expected to meet milestones/criteria suggested by HASTAC, and offer a presentation or workshop on campus about their digital research.
2020-2022 Scholars
Carola Emkow
Center for Latin American and Caribbean Studies
Carola Emkow is a first year master's student with the Center for Latin American and Caribbean Studies. As a trained linguist working in language description and documentation, she continuously strives to bring together her past, present and future research with digital indigenous storytelling projects with her ultimate goal being the creation of a digital home for stories (`Worlds Words Voices' ) told by native speakers in indigenous languages from Guatemala (Kaqchikel, K'iche', Q'eqchi'), Mexico (Tlapanec) and Papua New Guinea (Bena Bena, Yuwei, Imbongu). The stories will inform on production (of food and artefacts), spirituality, ethnohistory, literature (oral and written), health and migration. Stories will be audio-visually represented. As a HASTAC scholar, she wants to learn and discuss digital language documentation in terms of techniques, ethics and politics, since all these topics are relevant in a digital indigenous language revitalization project. She wants to expand her knowledge through guided reading, attendance of virtual events, and receiving training in methods and tools used in digital humanities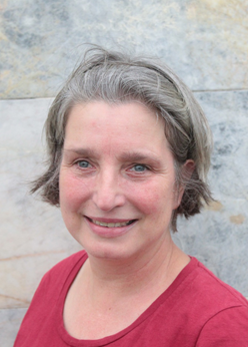 Nic Redford
History, Anthropology, Indigenous Studies in Latin America
Nic Redford is an undergraduate student with a double major in History and Anthropology with a minor in Indigenous Studies in Latin America. As a HASTAC Scholar, he will investigate ways students form research questions and use digital sources to answer them. While search engines have greatly facilitated ways in which students find sources and provided wider access to sources, it also facilitates finding outlier sources that only support a student's preconceived notion about a topic. In short, he hopes to research whether students are using digital humanities to challenge their preconceived ideas about particular topics, or rather to simply reaffirm what they already believe to be true.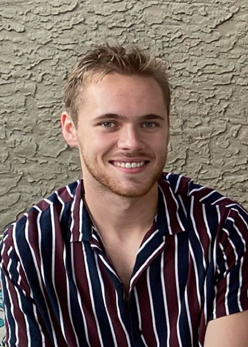 Paul Thomas
Film & Media Studies, Library & Information Sciences
Paul Thomas is a library specialist at Watson Library, a graduate certificate student in Film and Media Studies, and a PhD student at Emporia State University's School of Library and Information Management. He is fascinated by the intersection of information science and online culture, and his main area of interest is Wikipedia. In particular, he is interested in studying the behavior of Wikipedia editors who openly consider themselves fans of pop culture media franchises (e.g., Star Wars, Harry Potter, Lord of the Rings, Pokémon). Despite their many accomplishments on the site, the information behaviors of these fan editors have almost completely been ignored by mainstream scholarship. During his tenure as a HASTAC Scholar, he will be working on writing a comprehensive literature review about Wikipedia and its overlap in fandom studies, this lit review would be used in his future PhD dissertation.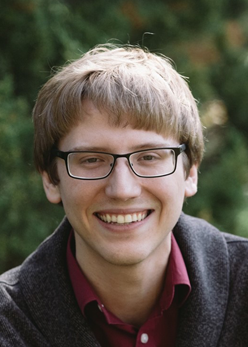 Brendan Williams-Childs
English
Brendan Williams-Childs is a first-year graduate student pursuing an MFA with the English Department. His DH research will be in support of the HathiTrust Research Center where he will work with scholars on ways to integrate the understudied fiction texts in the Black Book Interactive Project into larger humanities research, helping to bridge the digital divide for traditionally underrepresented textual communities.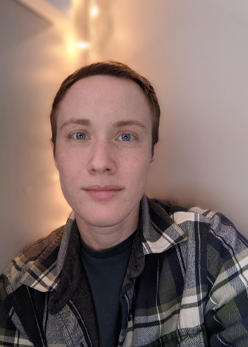 Hipatia Medina-Ágreda
Department of Spanish and Portuguese
Sponsored by the department of Spanish & Portuguese
Hipatia Medina-Ágreda is a PhD student with the School of Languages, Literatures, and Cultures in the Department of Spanish and Portuguese. She was raised in the border town of Nuevo Laredo, Tamaulipas, México. The core questions motivating her research are: (a) how daily life and spiritual cultural expression makes us (re)think violence on the border; and (b) whether these shape our own perspectives of representation or invite us to challenge outsider's representation of the border's reality. Her digital humanities project and research consists of creating: 1) a timeline of the different stages/expressions of violence; 2) mapping Nuevo Laredo, Tamaulipas and Laredo, Texas to show how different socioeconomical groups navigate in this area; and 3) mapping different representations of the United States-Mexico border. As member of the HASTAC cohort, she would like to acquire technological and organizational skills with various tools that would allow her to create accessibility to the digital archive of this research.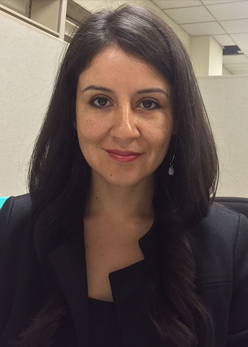 2019-2021 Scholars
Jade Harrison
English
Jade Harrison is a first-year doctoral student in African American literature at the University of Kansas. Her research interests include utilizing data analytic methods to trace shifting representations of contemporary black women writers across African American literary history, and she creates innovative and interactive data visualizations to showcase her findings. Jade is currently a member of the Project on the History of Black Writing (HBW) and Project Manager for the Black Book Interactive Project (BBIP) at the University of Kansas. As a HASTAC Scholar, she plans to work on a project that will discuss the intersections of African American literary studies and the Digital Humanities. This project will expand on an earlier project, "The Core Four: An Examination of Contemporary Black Women's Writing in The Norton which focuses on four contemporary women writers: Toni Morrison, Alice Walker, Rita Dove, and Harryette Mullen. The project will highlight the importance of utilizing data analytic methods to uncover evolving trends in The Norton Anthology of African American Literature representation of its anthologized literary works written by contemporary women writers. Read Jade Harrison's HASTAC blog.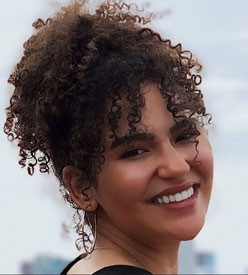 Margaret Godwin-Jones
Slavic Languages & Literatures
Margaret "Molly" Godwin-Jones is a PhD student in the Slavic Department at the University of Kansas studying second language acquisition (SLA). She lived and studied for four years in Pyatigorsk, in Russia's northern Caucasus region, where she was a volunteer interpreter at the 2014 Sochi Olympics. As a HASTAC Scholar, she will explore various options for collaboration in terms of foreign languages and DH. Molly is particularly interested in the alt-ac field; as part of her alt-act direction, she has worked extensively on Digital Humanities (DH) projects, including ways to incorporate simple DH tools into the FL classroom. In addition, Molly has served as an assistant instructor for Fulbright's ETA Orientation and currently teaches Russian at KU.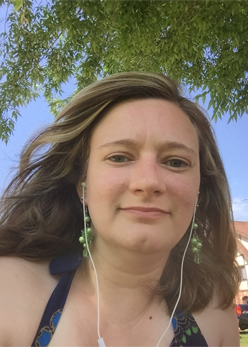 Rebekah Aycock
American Studies
Rebekah Aycock is a PhD student in the Department of American Studies. Her research interests include LGBTQ+ American literature and the early intersections of the history of race and sexuality in the United States. Particularly interested in the potentials of digital pedagogy to encourage undergraduate research in the humanities and to foster a real sense of community within the neoliberal university setting, she presented on her students' website project, "American Identities in Public Memorial," at the 2019 KU Teaching Summit. As a HASTAC scholar, Rebekah will continue to incorporate digital projects into her course design and explore potential digital components to her research. Read Rebekah Ayock's HASTAC blog.