Apply Now to Join HASTAC Scholars
---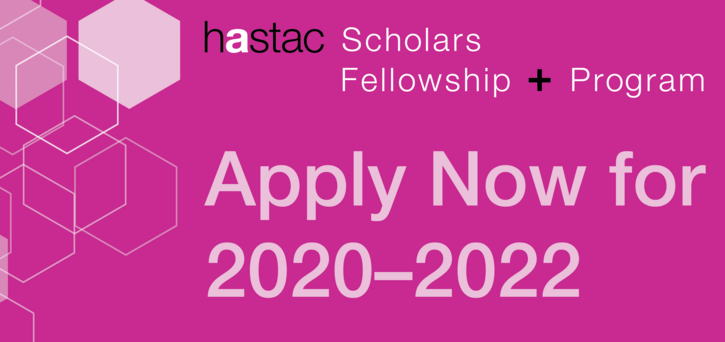 The Institute for Digital Research in the Humanities is pleased to announce that we will support student applications for the HASTAC Scholars Program for their 2020-2022 class.

The HASTAC Scholars Program gives undergraduate and graduate students an opportunity to develop their Digital Humanities interests and showcase their DH research and projects to a broader audience. Students can use the two year period to learn more about DH, develop a specific digital project, hone their technical skills, or pursue a project that intersects with their area of research and Digital Humanities. 
IDRH welcomes applications from students who want to develop their own DH research, take up a project suggested on the HASTAC Scholars page, or work on an IDRH related project at KU. Selected Scholars will be expected to meet milestones/criteria suggested by HASTAC, and offer a presentation or workshop on campus about their digital research. IDRH will offer selected Scholars a research fellowship of $300 per year and mentorship support. KU has supported 17 HASTAC Scholars since 2011, and we hope to build our community of students interested in digital scholarship.
There is a two-stage application process: First, apply for IDRH sponsorship by emailing the information required by the HASTAC Scholars application to idrh@ku.edu by October 23, 2020. We use the same application required by HASTAC. Selected candidates will be informed by October 27 and, as a final step, must then submit their application to HASTAC by November 2, 2020.